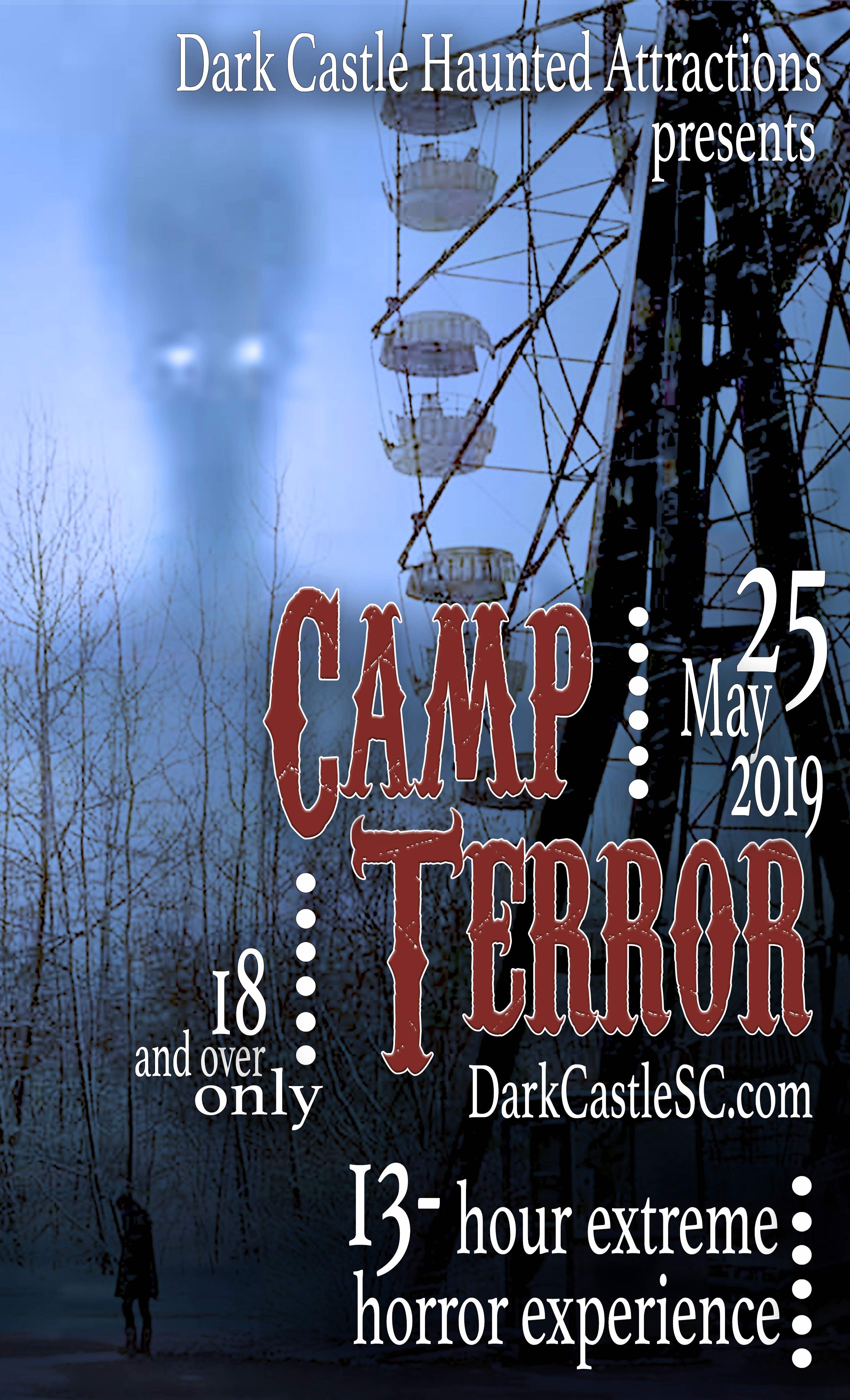 Camp Terror
During Camp Terror you may be forcibly handled, moved, bound, hooded, chained and subjected to simulated torture by our actors. You may witness strong verbal content, which may be considered offensive in nature. This content is part of the experience and is presented for entertainment purposes only.
You will not be placed in real danger at any time.
Persons under 18 years of age will not be admitted.
Participation is an individual experience and will not be the same for all campers.
More information available soon!
Tickets available  Sunday, March 17th!
Get ready to be entertained!
Next Steps...
Tickets will go on sale March 17th- St Patrick's Day!