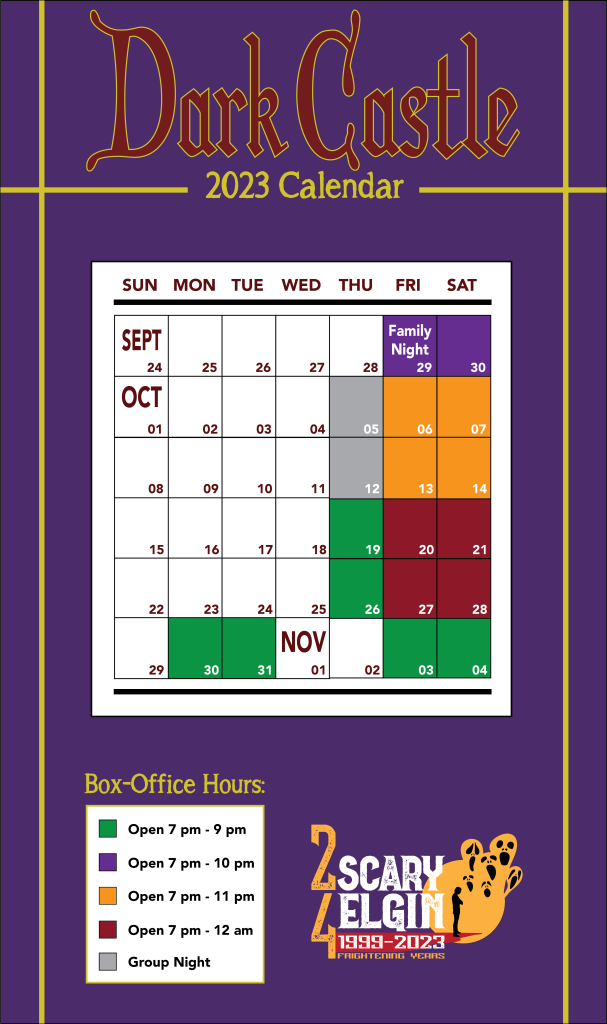 2023 CALENDAR
---
2023 Halloween season calendar. Click on the image to enlarge. Ticket sales coming soon!
---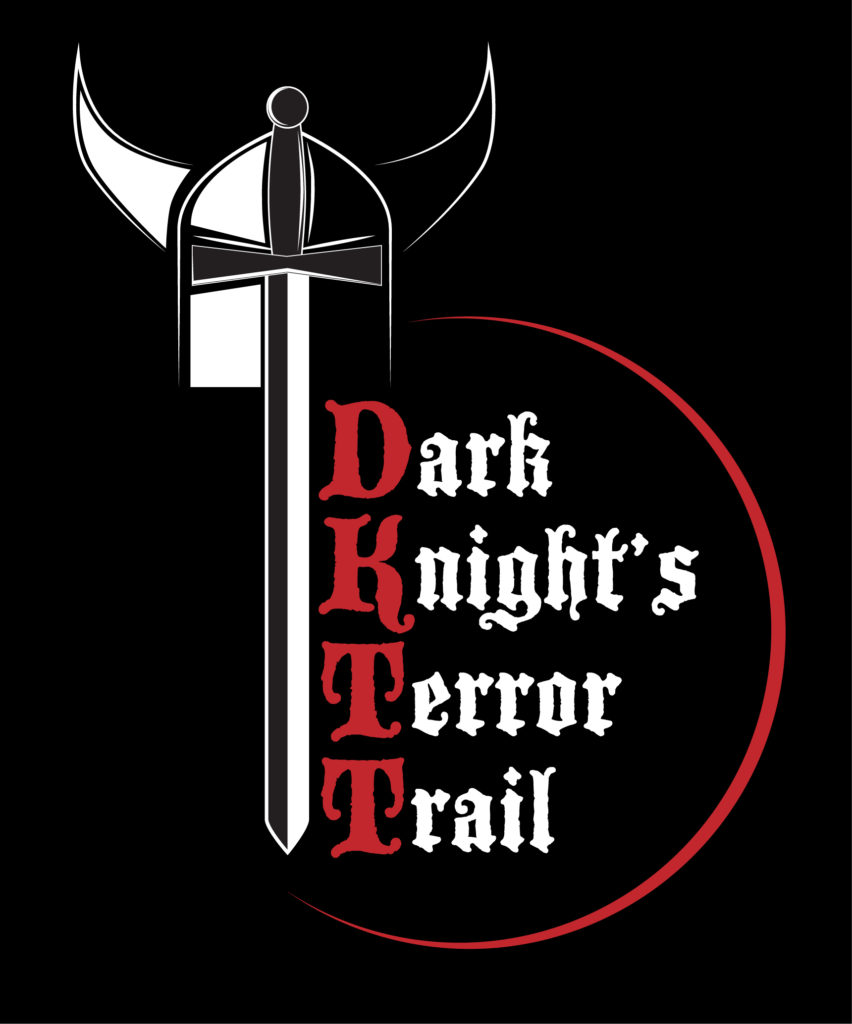 DARK KNIGHT'S TERROR TRAIL
---
The portal has reopened and found a permanent home at the Dark Castle. Explore the Dark Knight's realm on a fully guided outdoor trail through the woods to see what goes bump in the night. Run time: approx 30 minutes
DUNGEON OF DARKNESS
---
Step into our Dungeon of Darkness indoor haunted house experience to see what is lurking behind the Dark Castle Walls. Sometimes, the dead are the not as frigtening as the living. Run time: approx 15 minutes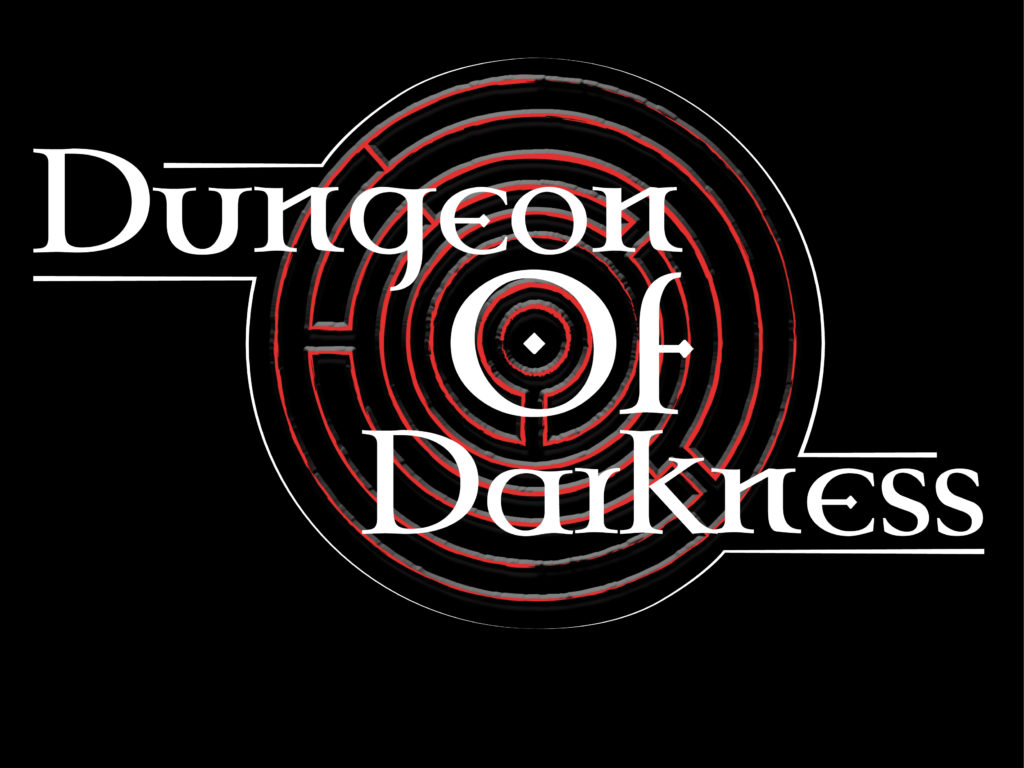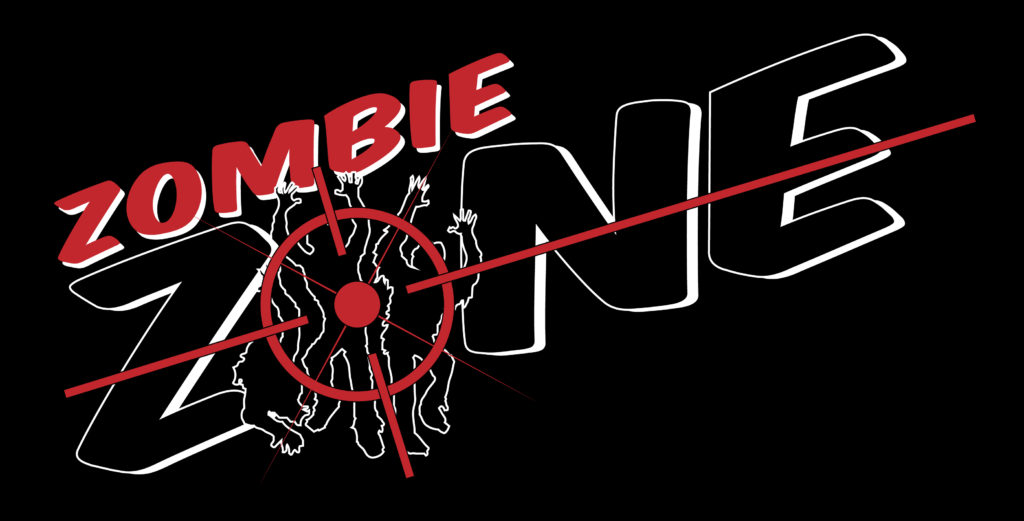 ZOMBIE ZONE
---
Take action in a shorter version of our popular Zombie Survival Scenario. This time you'll use a laser gun to clear out zombies from the woods while searching for an important item. Run time: approx 7 mins
MIDWAY ATTRACTIONS
---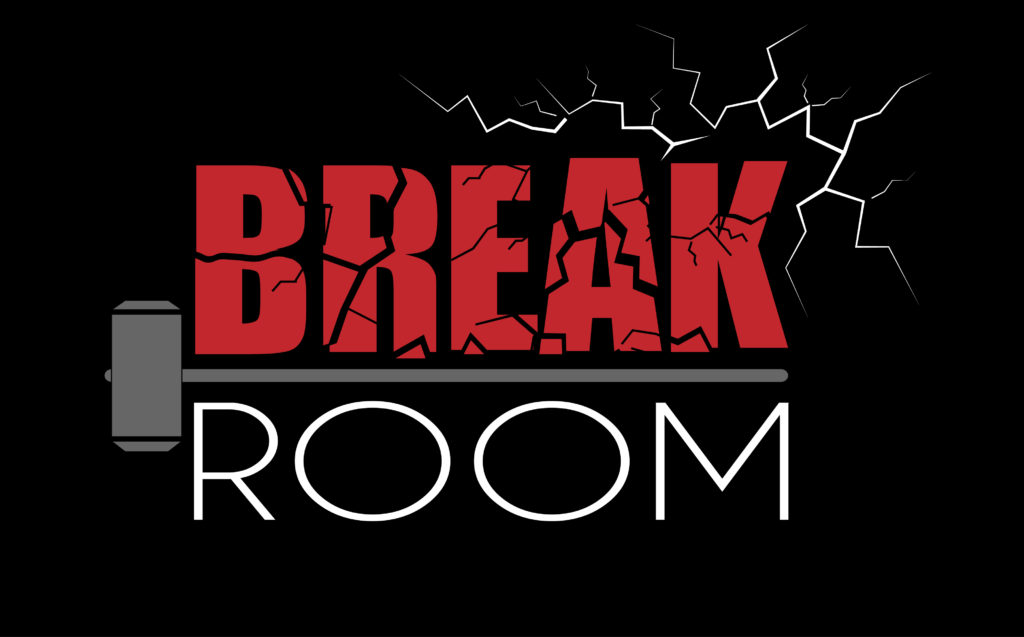 BREAK ROOM
---
Choose your weapon, choose your breakables. Purge away.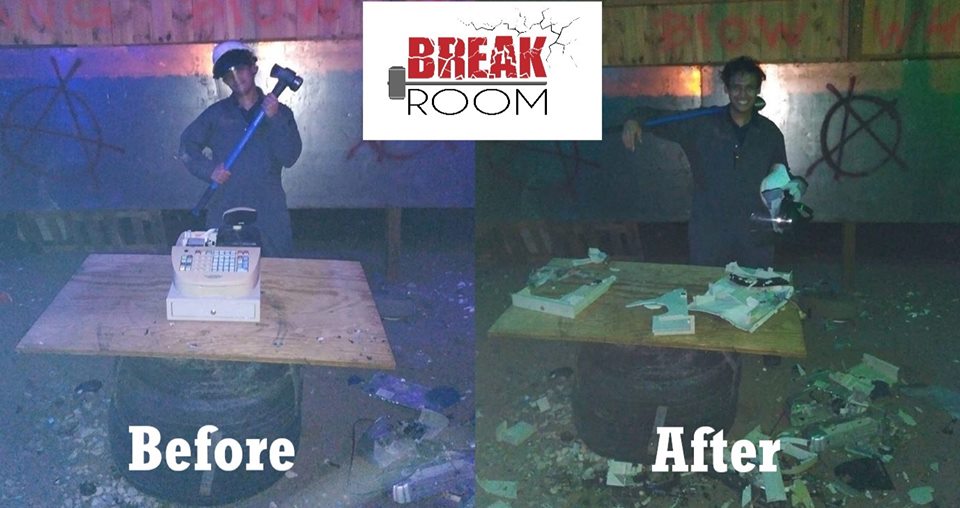 WHY BREAK DOWN, WHEN YOU CAN SMASH IT UP?
---
Choose your weapon. We have a complete arsenal of weapons perfect for smashing it up!
Choose your breakables. We offer multiple packages of breakables of different sizes. We can even add photos to picture frames for a personalized smash session!
Hulk smash away!
B.Y.O.B.- Bring Your Own Breakables – With the purchase of any package, you can add on your own box of smashable items for a small fee per box! No TVs or electronics.
BREAK ROOM PRICING
---
Single Smash – 1 person, 12 small breakables & 1 electronic, 10 minute time limit: $20
Couple's Smash – up to 2 people, 24 small breakables, & 1 electronic, 15 minute time limit: $30
HULK Smash – Up to 2 people, 24 small breakables, 2 electronics, 1 large item (toilet, washing machine, large TV), 25 minute time limit: $50
ATTENTION: Only ONE person is allowed in the Break Room at a time.
ESCAPE ROOM
---
Time is not on your side in our 10 minutes escape room. Fast-thinking and team work are a must to escape this trap.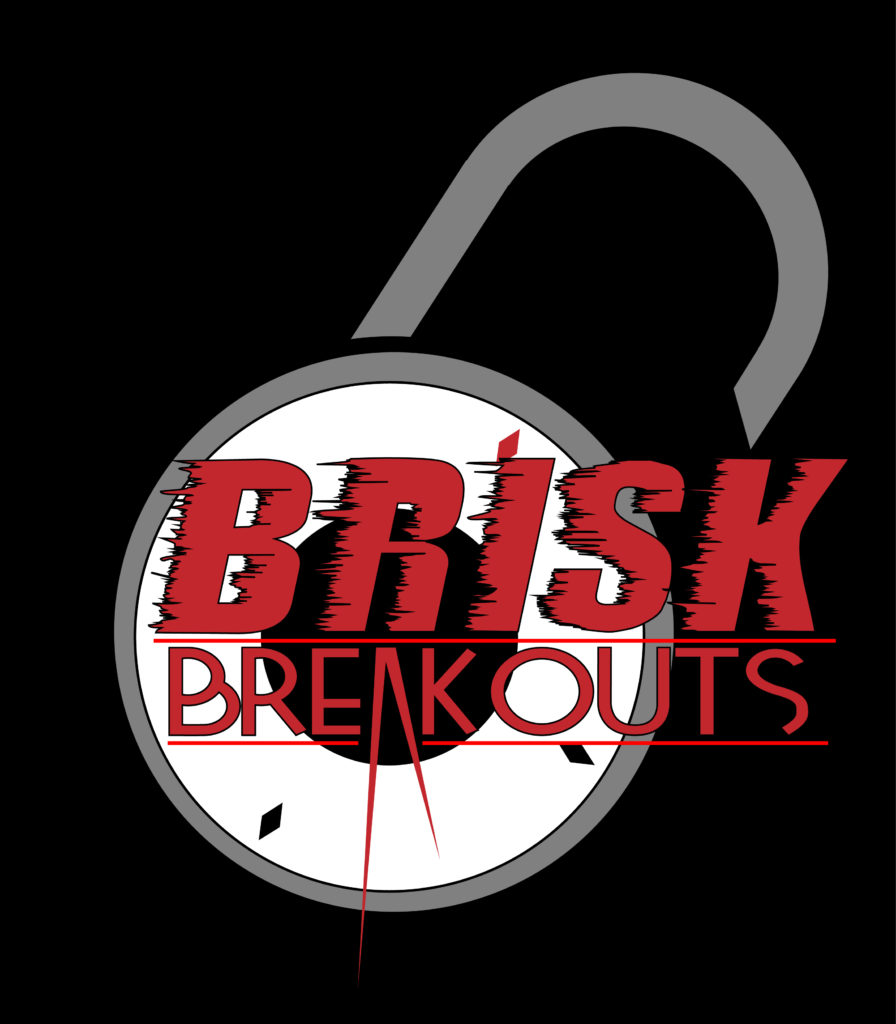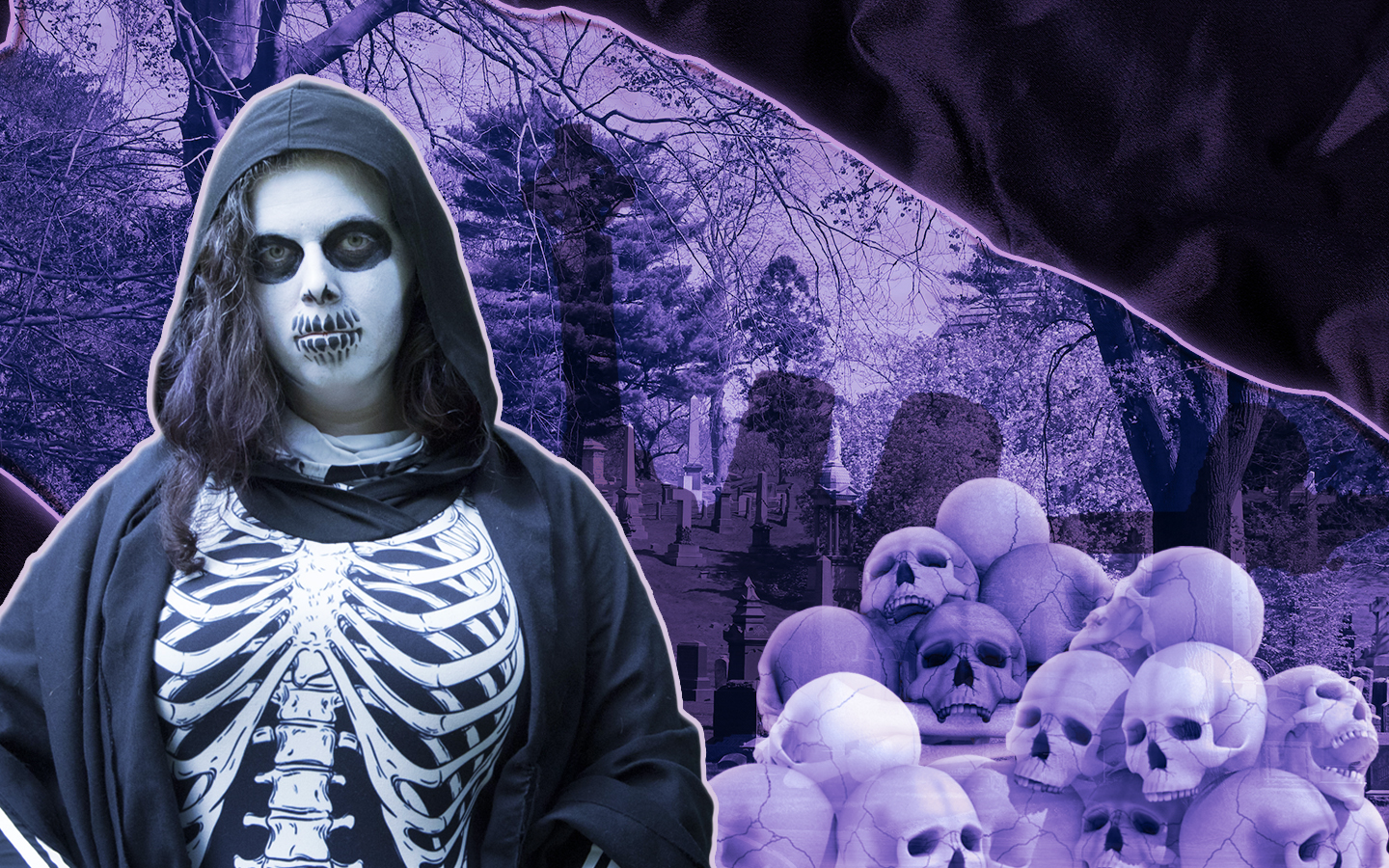 RIGG'S MORGUE
_______________________________________
Locked in a morgue slowly filling up with poison gas, you have 10 minutes to escape before you're just another corpse.
ESCAPE ROOM PRICING
---
1 player: $5 per game.
2 players: $8 per game.
ATTENTION: Unfortunately our Escape Room is not available during the 2023 and 2024 seasons.
---
---